Everything you need to know to ...
Make your container garden grow
You don't need acres to grow amazing things to eat … just a patio or deck, some plants and a plan. We got you!
Our latest articles about how to grow herbs and veggies in containers! From planting seeds to plant care, fertilizer, when to harvest and much more.
Okra loves heat and sun, so if you're in a warm climate, you can easily grow it in pots or containers. This guide tells you how to plant okra, how to care for it, when to harvest okra, and how to produce more of this Southern culinary staple.
You probably think you need a huge garden to grow sprawly cucumbers. Not true! If you have a 5-gallon bucket or a big pot to spare, you can totally grow your own cucumbers! This guide gives all the steps and details for growing cucumber from seed, watering and fertilizer needs, and how to trellis and harvest.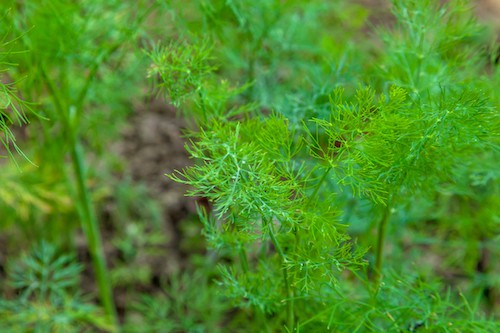 Do you love pickles? How about dill on veggies or fish? Did you know you can grow your own, right outside your kitchen door in a container garden? Dill is easy to grow in pots, even for beginners. This post explains every step from seed to harvest!